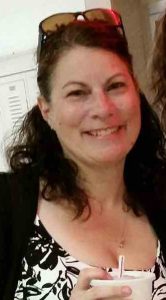 A special thank you to Angela Carriere who has been the librarian for the band since 1991! She has done this while living in Peoria, Champaign, Rockford, and the Quad Cities as she has followed her husband, David, through his successful career.
The next move is to Phoenix Arizona so while we are all happy for Angie and her family, we are also sad to see her go. Her work as the band librarian has been outstanding managing 52 folders for 24 concerts each summer that each contain 14 to 15 selections – that, is a lot of music!
If anyone in Phoenix is looking for a librarian Angie would be their best choice!