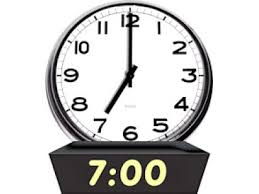 All concerts are FREE and begin at 7:00 p.m.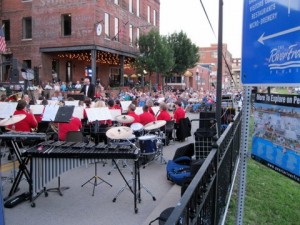 Wednesday evening performances are at 619 SW Water Street in Peoria, IL right in front of Kellehers Irish Pub and Eatery.  You can sit at the tables and chairs on the street or bring your lawn chair and sit in the grass next to the concert site.  Parking is very convenient and located adjacent to the performance location.
Sunday evenings are in the Glen Oak Park Amphitheater at 2218 N Prospect Rd, Peoria, IL.  The concerts are performed at the Fred Huber Bandshell and park bench seating is provided though many people bring lawn chairs and blankets and sit on the grass.

In 2018 the band will also play a Friday evening concert at St. Philomenas Church and School and United Presbyterian Church. Check the Season Schedule for the dates.
Rain?  We always show up to play a concert and when weather is a factor we make that decision close to concert time.